The Lam Museum is a family-friendly attraction. Encourage your children to explore global cultures through the activities below.
Customized programs or variations on our school programs can also be booked for children's groups. Contact us at 336.758.5282 or lammuseum@nullwfu.edu to discuss your group's needs.
---
Family Programs
The Museum hosts themed open houses with craft projects, hands-on activities, music, and food. Learning about other cultures has never been so fun! Open houses take place on Saturday afternoons, and admission is free.
The Museum also sponsors occasional all-ages workshops in which participants learn about a particular culture and complete a related craft project. There is a small fee for these workshops.
Please visit our Events calendar of the site for information about upcoming programs.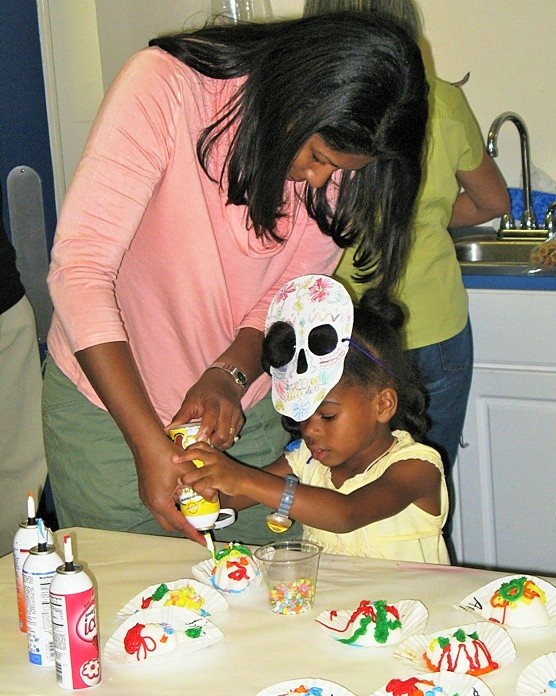 ---
Cultures Up Close
Cultures Up Close is an online initiative offering opportunities to learn about people, traditions, and celebrations around the world through crafts and activities that can be done at home.
Each post gives information about a specific cultural topic, often relating to objects in the Museum collections, and instructions for a related craft activity.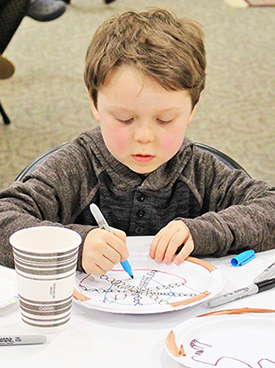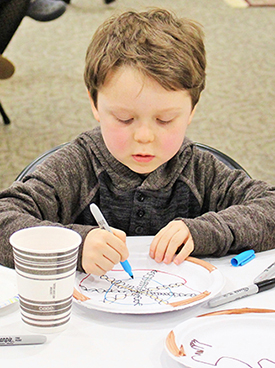 ---
Scavenger Hunts
The Museum offers scavenger hunts to help children of all ages learn to look at objects in a museum setting. Scavenger hunts and pencils are available at the Museum front desk.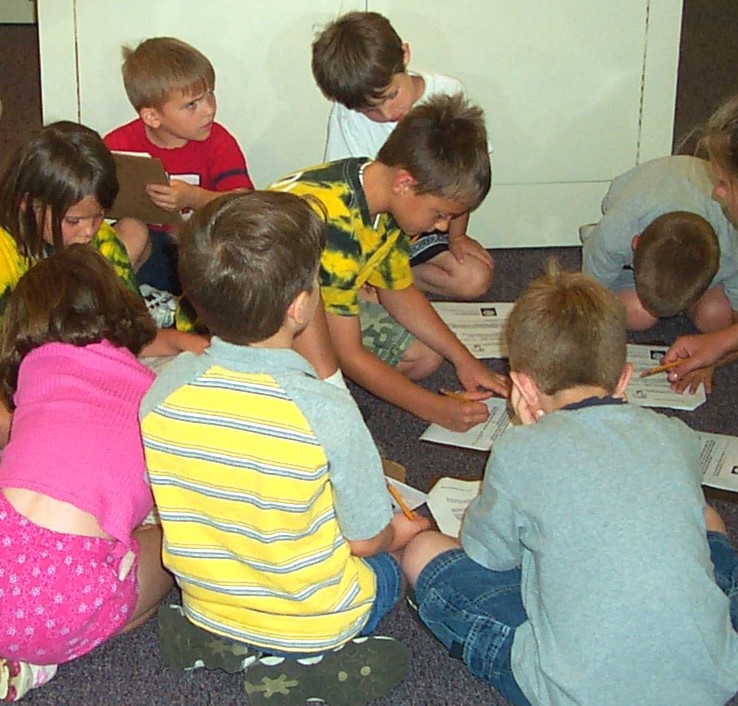 ---
Summer Library Programs
The Lam Museum of Anthropology offers summer programs in Forsyth County libraries. The elementary-age programs include a story, looking at related artifacts from the Museum's collection, and a craft project. For 2022, "Being Royal" focuses on the Yoruba people of West Africa and "Kachina Dolls" focuses on the Hopi people of the American Southwest.
The teen programs include a brief lesson, viewing artifacts from the collection, and a craft project. For 2022, "African Tie Dye" focuses on the Yoruba and "Hopi Spirits" focuses on the Hopi. Contact your local library branch for more information!
Elementary-Age Programs
• Kernersville Branch, "Kachina Dolls," June 7, 4:00pm
• Rural Hall Branch, "Being Royal," June 14, 3:30pm
• Southside Branch, "Being Royal," June 15, 10:00am
• Walkertown Branch, "Being Royal," July 6, 3:00pm
• Central Branch, "Being Royal," July 14, 11:00am
• Carver School Road Branch, "Kachina Dolls," July 18, 10:30am
• Clemmons Branch, "Kachina Dolls," July 20, 2:30pm
• Clemmons Branch, "Being Royal," August 3, 2:30pm
• Lewisville Branch, "Kachina Dolls," August 5, 11:00am
• Rural Hall Branch, "Kachina Dolls," August 9, 3:30pm
• Central Branch, "Kachina Dolls," August 11, 11:00am
Teen Programs
• Kernersville Branch, "African Tie Dye," June 13, 4:00pm
• Malloy/Jordan East Winston Heritage Center, "African Tie Dye," July 12, 2:00pm
• Carver School Road Branch, "African Tie Dye," July 21, 10:30am
• Clemmons Branch, "African Tie Dye," July 27, 2:30pm
• Clemmons Branch, "Hopi Spirits," August 10, 2:30pm