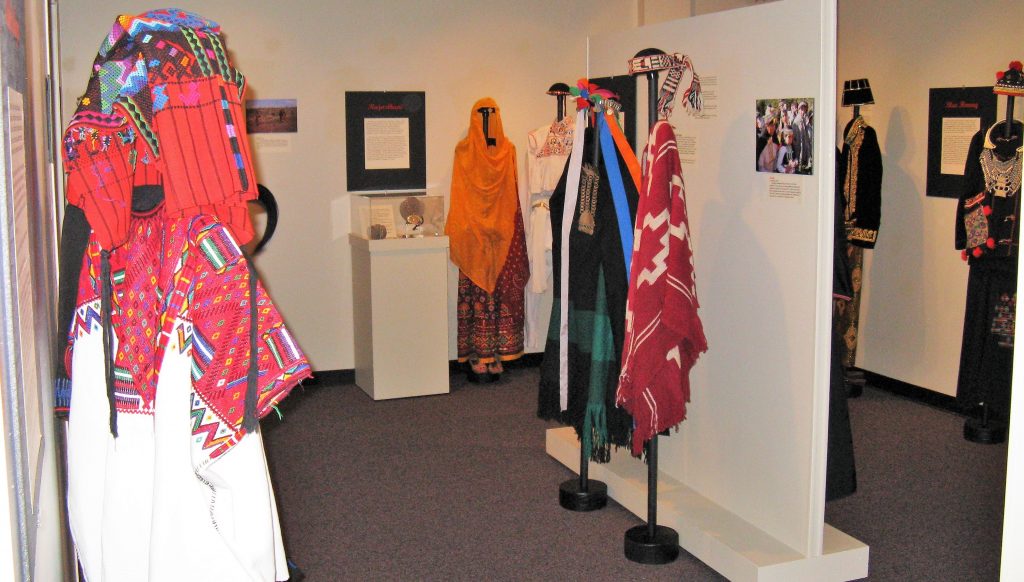 For a culture to survive, its values and traditions must be passed from one generation to the next. Marriage is one way to encourage its perpetuation. By officially uniting through ritual wedding, the couple make an implied promise to help these practices survive into the in part by producing a younger generation.
Some weddings can take months or even years. The event is often a complex combination of symbolically rich ceremonies and material items. To the outsider, these events and objects convey little significance, but communities see meaning in each carefully chosen piece and event constructed for this auspicious ritual. One of the most important material aspects of a wedding is the wedding costumes worn by the bride and groom. These garments often symbolically incorporate the most essential elements of a culture.
This exhibit showcases seven different cultures spread throughout the globe. In each society, weddings play the essential role of uniting the community, perpetuating its traditions through practice, and celebrating its continuation into future generations. Through these wedding costumes, you can find the key features that each culture hopes to pass onto the future.
Explore the featured cultures below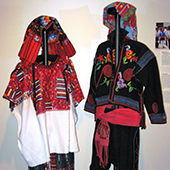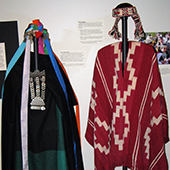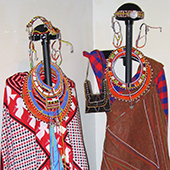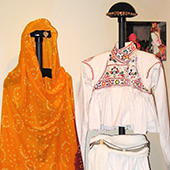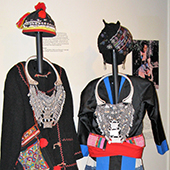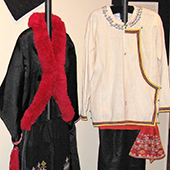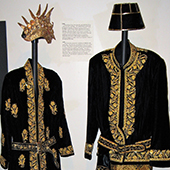 The exhibit was curated by WFU intern Lydia Dorsey and was on display in the Museum in the spring of 2008. The Museum would like to thank Ten Thousand Villages in Greensboro for loaning many of the pieces displayed in this exhibit.