Learn how these objects were collected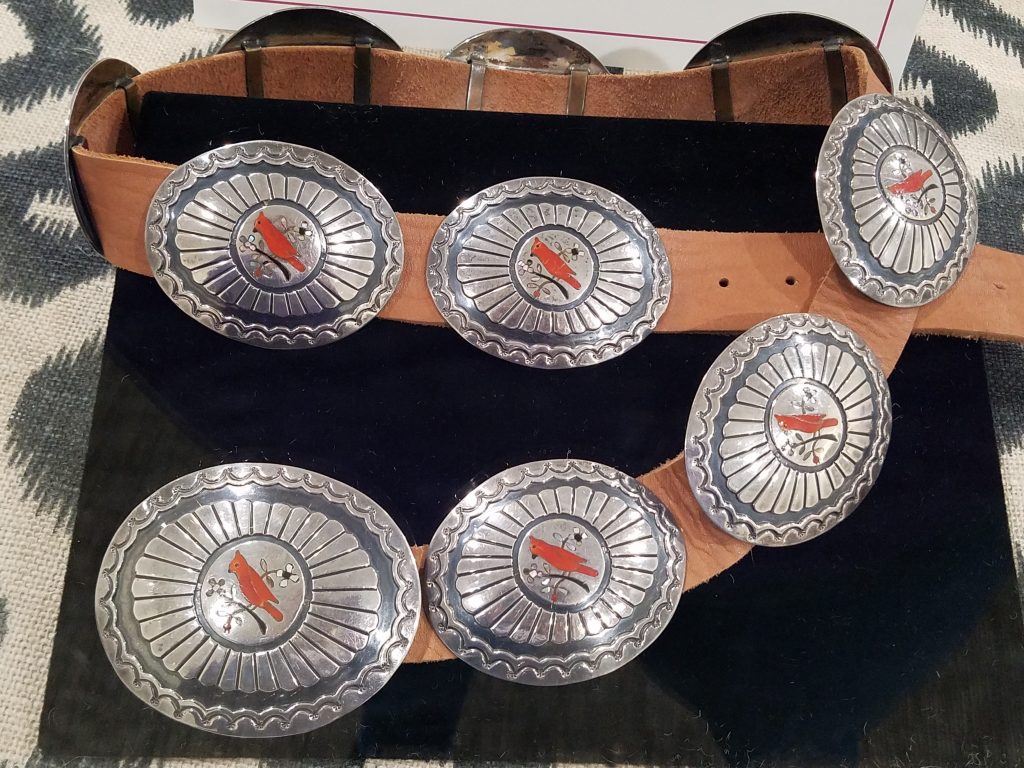 Belt
Navajo, United States, Late 20th Century
2018.05.E.01, Gift of Mr. Frank Warfield
Attributed to C. M. Yazzie, this concho belt comes from the prolific artistic community of Navajo silversmiths. After it left the hands of its craftsman, the belt was sold in a shop in Wichita Falls, Texas. After its purchase in 1977, it belonged to Helen Francine Martin. She wore it rarely and mainly kept it safely in a drawer. Her son inherited the belt and donated it to MOA.
Curated by Sarah Comegno ('21).
---
Mask
Suku, Dem. Rep. Congo, Mid-20th Century
2019.06.E.01, Gift of Lois Markham
This mask was owned by Charles Muyombo of Kimpese village who used the piece during his high school graduation. In this area of Central Africa, formal attire for male coming-of-age ceremonies would include a mask like this one, as well as woven raffia garments. The mask was brought to the United States by the donor who served as a missionary volunteer at a local hospital. Mr. Muyombo gave the item to the donor as a souvenir.
Curated by Bill Zsembik ('22).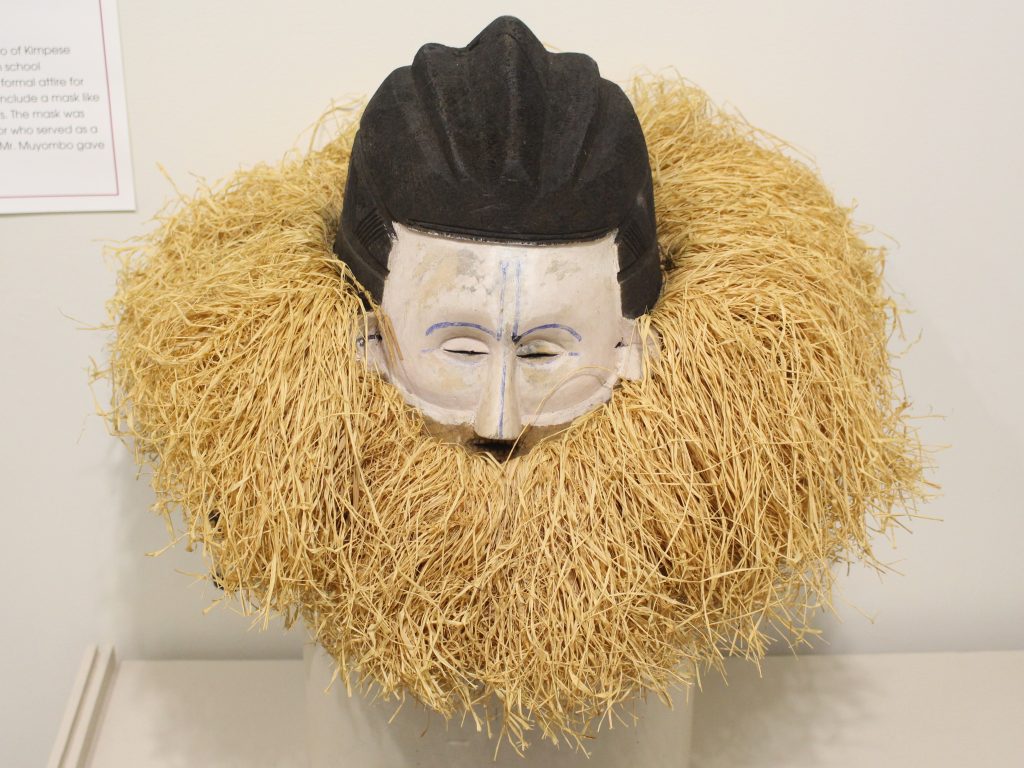 ---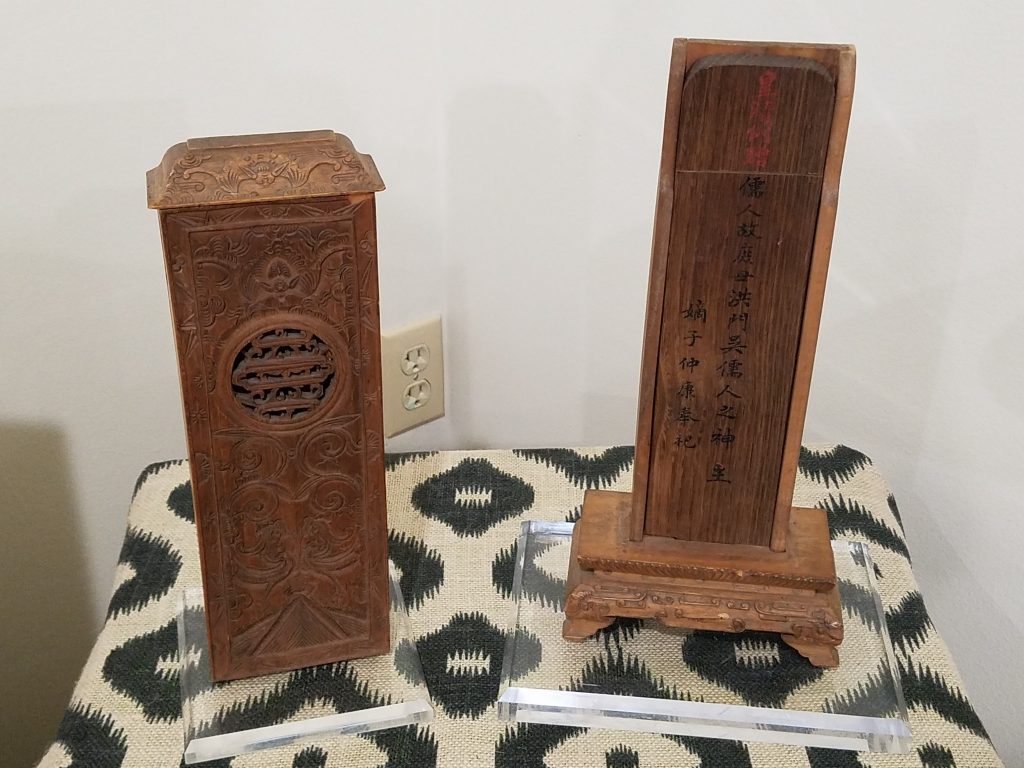 Ancestor Tablet
Han, China, Late 19th Century
2018.12.E.09.a-e
This wooden ancestor tablet was made for a woman who lived from 1861 to 1882 and served as a concubine to a low-tier government officer. It was owned by a Swedish reverend, Rev. Gustav Osterlin, who lived in rural China as a Lutheran missionary in the early 20th century. The object was then given to his grandson, who gave it to the donor.
Curated by Kelsy Fei ('23).
---
Coat
Nuristani, Afghanistan, Early to Mid-20th Century
2019.09.E.01, Gift of Tomi Melson
The lower half of this Nuristani wedding tunic is multi-seamed for a flowing and billowing effect when worn. These tunics are made purposefully large to allow for multiple uses later in life. This garment represents the idea of a "living artifact." MOA did not receive this Nuristani wedding tunic in the condition it was first produced, since embellishments were added after being purchased by the donor's mother nearly fifty years ago.
Curated by Leah Bonsall ('22).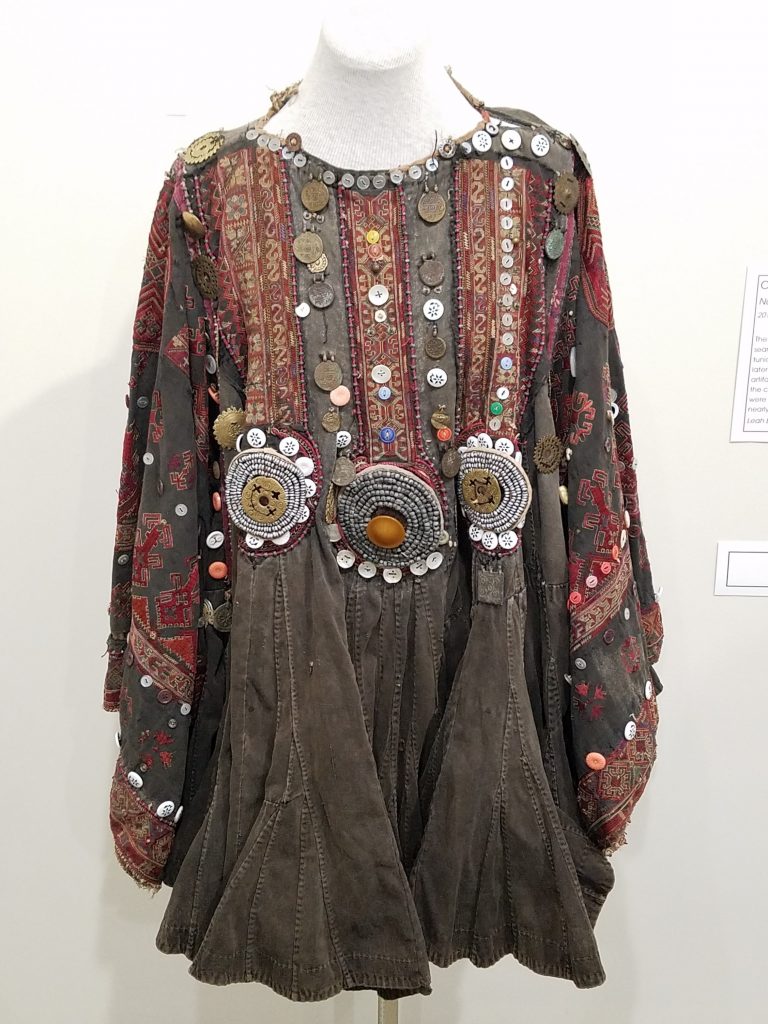 ---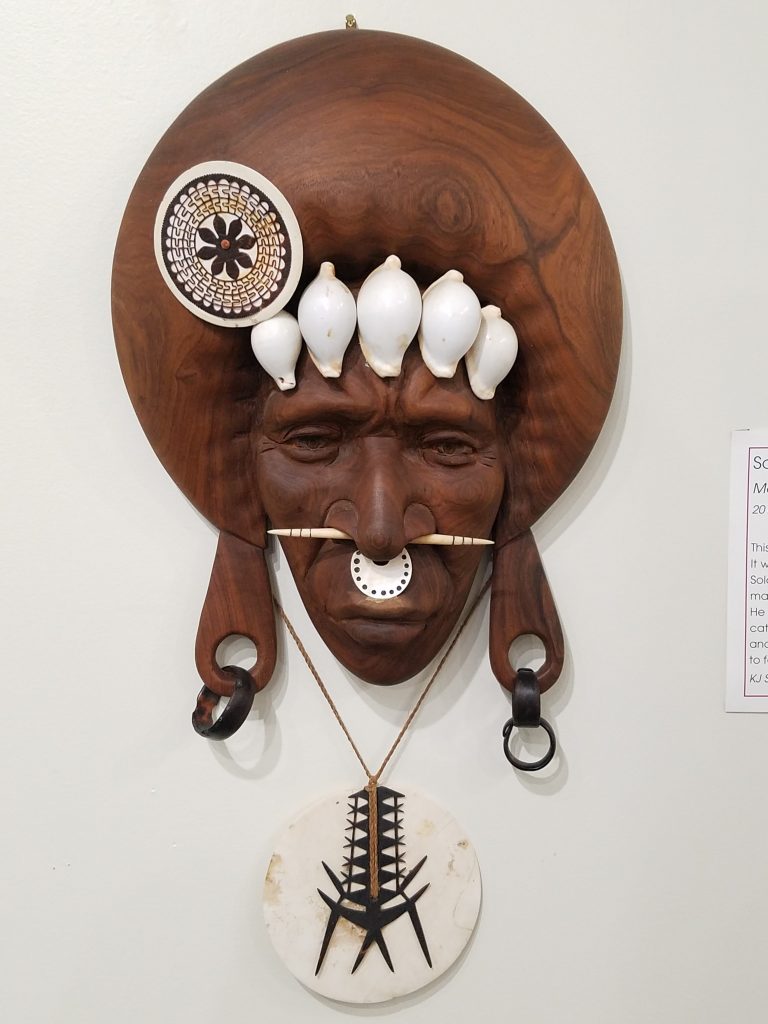 Sculpture
Melanesian, Solomon Islands, Late 20th Century
2019.10.E.07, Gift of Laura Guyer
This sculpture depicts the face of a Malatian warrior's head. It was created by Frank Haikiu, a renowned artist in the Solomon Islands. Haikiu has been commissioned to create many art works that celebrate the culture of his homeland. He created religious carvings in several churches and cathedrals, and also travels with international art exhibitions and workshops. This sculpture is part of a pair that was sold to former Peace Corps volunteers.
Curated by KJ Smith ('23).
---
Sculpture
Yoruba, Nigeria, Late 20th Century
2018.07.E.03, from the Stanley P. Bohrer Collection
Dr. Stanley Bohrer, professor emeritus of radiology at the Wake Forest University School of Medicine, bought this sculpture when worked with the University of Ibadan Medical School in Nigeria from 1964-1977. There, he immersed himself within the society around him and became interested in African art. He collected numerous art works from local artisans. This sculpture was cast by Yemi Bisiri, from whom Dr. Bohrer bought it directly.
Curated by Pauline Nguyen ('20).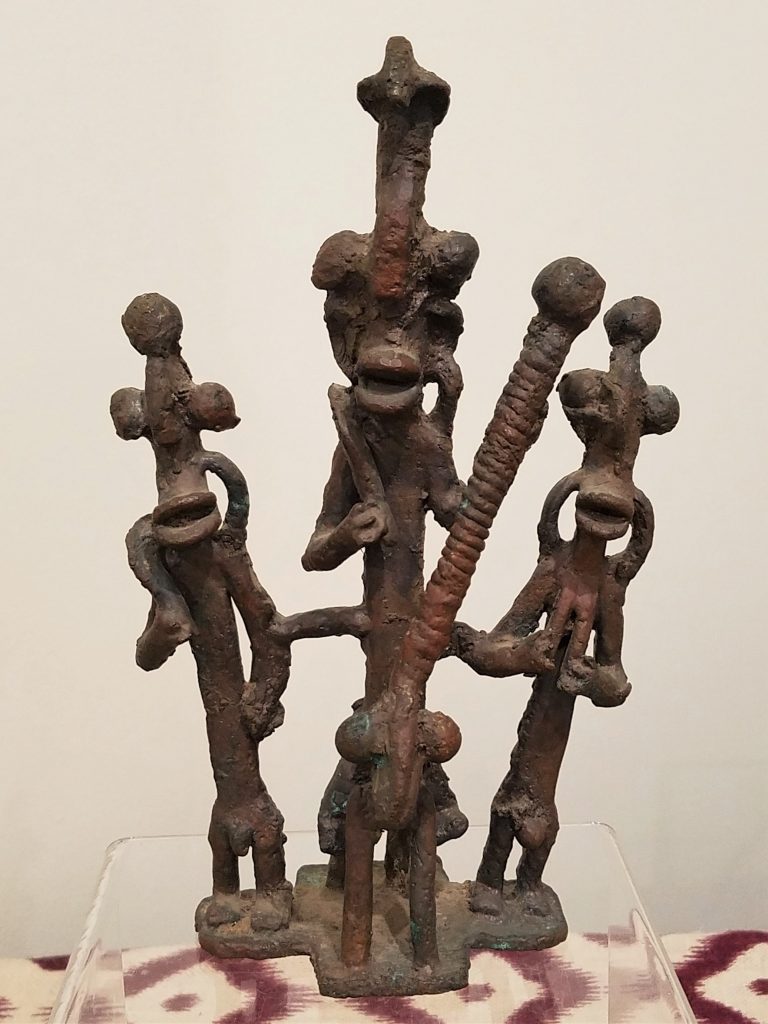 ---
Explore the other sections of the exhibit below