April 1 – December 10, 2021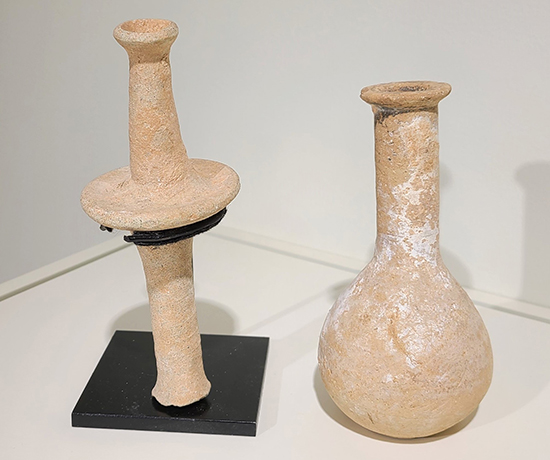 These ceramic pots don't give up their secrets readily. But study them closely, and they will tell their fascinating life-stories from antiquity to the present day.  This student-curated exhibit highlights a collection of ancient Middle Eastern ceramics donated to the Museum in 2017. Showcasing perfume bottles, oil lamps, and other small pots dating from the first to seventh century CE, the exhibit discusses how they were made, their use, and the loss of cultural heritage caused by archaeological looting.
Click here to view The Private Lives of Pots as a virtual exhibit.