September 7 – December 8, 2023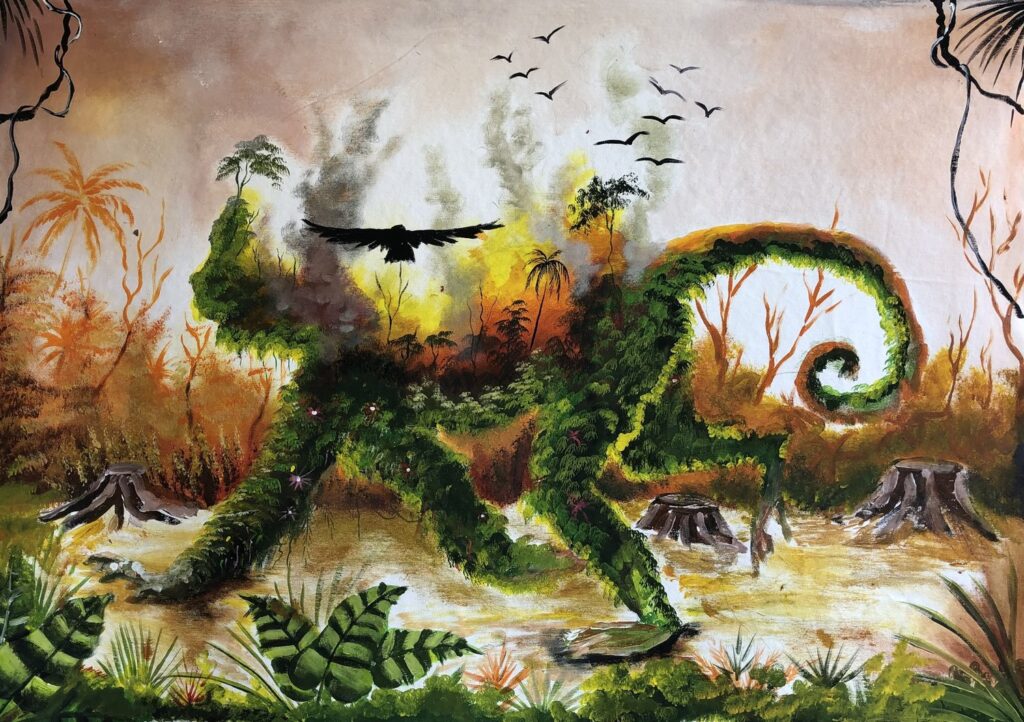 The Amazon is a central focus of the most consequential geopolitical and environmental concerns of our time. It is a vast, rugged, beautifully diverse expanse integral to the planet's ecological well-being, yet it has been continuously invaded by numerous resource exploitation interests severely lacking in sustainable administrative policies. In the face of this crisis, it remains a struggle for Indigenous peoples to uphold their rights, maintain their cultural traditions, and preserve their ancestral knowledge and lands.
This exhibit seeks to amplify indigenous worldviews through the presentation of artworks by the Etochime Harakbut Artist Collective, an Indigenous art collective from the Madre de Dios region of the southern Peruvian Amazon, an area heavily impacted by contamination from the illegal gold mining boom of the past 20 years there. MINE also features works relevant to thematics of resource extraction by a South African art project known as PLOT, thus drawing parallels between distinct geographic locations with shared extractive impacts.
This exhibit is presented in collaboration with the Wake Forest Center for Energy, Environment, and Sustainability and curated by Patsy Craig.