Renowned Archaeologist Dr. Becca Peixotto to Speak at the Museum
Main Content
On Thursday, September 28, at 6:00pm, archaeologist Dr. Becca Peixotto will present "Excavating Our Origins" at the Lam Museum of Anthropology. Dr. Peixotto was a member of the Rising Star Expedition, a joint project sponsored by the National Geographic Society and the University of the Witwatersrand in South Africa. With five other women, she helped excavate the 250,000-year-old fossils of ancient human relative Homo naledi from deep underground in the Rising Star Cave System. Dr. Peixotto later curated the exhibit "Origins: Fossils from the Cradle of Humankind" at the Perot Museum of Nature and Science, which featured the fossils.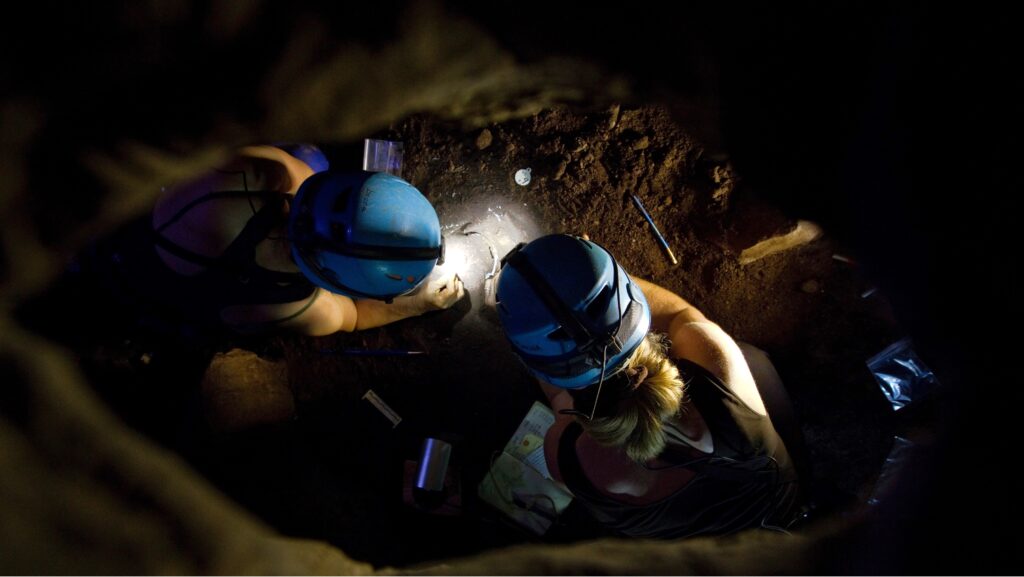 In her lecture, Dr. Peixotto will share the journey from the complex and narrow passages of the cave to the exhibition 9,000 miles away, the science of the discoveries, and the importance of the spirit of curiosity, exploration, and risk taking.
Dr. Peixotto is former director of the Perot Museum of Nature and Science's Center for the Exploration of the Human Journey. She holds a BA from the University of Alabama-Huntsville, an MA from the Universiteit van Amsterdam, and an MA and a Ph.D. from American University in Washington, DC. Dr. Peixotto actively supports efforts to encourage women and girls in science as an American Association for the Advancement of Science IF/THEN Ambassador, and she will speak to students at Hanes Magnet School and Kennedy High School as part of her visit to Winston-Salem.
Dr. Peixotto's visit is sponsored by the Wake Forest Program for Leadership and Character.