Lam Museum Collaborates with Terpsicorps Theatre of Dance
Main Content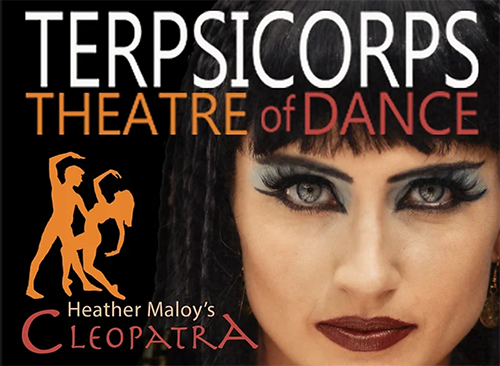 The Lam Museum is proud to announce a unique collaboration with Terpsicorps Theatre of Dance this summer. Terpsicorps will present the world premiere of Cleopatra in Winston Salem at the Hanesbrands Theatre on July 20, 21 & 22. Truly a one-of-a-kind dance theater spectacle, Heather Maloy's Cleopatra is the crowning jewel of Terpsicorps Theatre of Dance's 20th Anniversary Season. Featuring a cast of critically acclaimed dancers from ballet and contemporary companies across the US and abroad, the story of history's first sex symbol is filled with intrigue, violence, splendor, love and tragedy.  
The innovative dance theater's most lavish production to date, Cleopatra embodies the opulence and wonder of Cleopatra's Alexandria, a city whose riches and scientific innovations were centuries ahead of their time. Runway worthy costumes with a contemporary flair inspired by ancient Greece, Rome and Egypt, plus a two-story set, multiple projection screens and the incomparable Terpsicorps dancers bring to life a true story more exciting than any piece of fiction.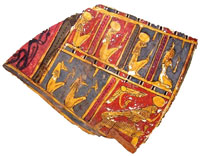 The Lam Museum will add to the experience with an exhibit of authentic ancient Egyptian artifacts in the theater lobby. The pieces on objects will include a beautifully painted piece of mummy casing, goddess figures, small tomb figures, perfume bottles, oil lamps, and falcon mummies.
Click here to purchase tickets.
This marks the 20th anniversary for Terpsicorps Theatre of Dance, who is proud to call Winston-Salem home, along with its dual residence in Asheville, NC. Every summer, Terpsicorps brings dancers from renowned companies across the country together to perform innovative and entertaining productions. Known for original choreography, production values and talent that match the caliber of anything you'd hope to see in a major metropolitan city, Terpsicorps has been North Carolina's summertime contemporary ballet company since 2003.