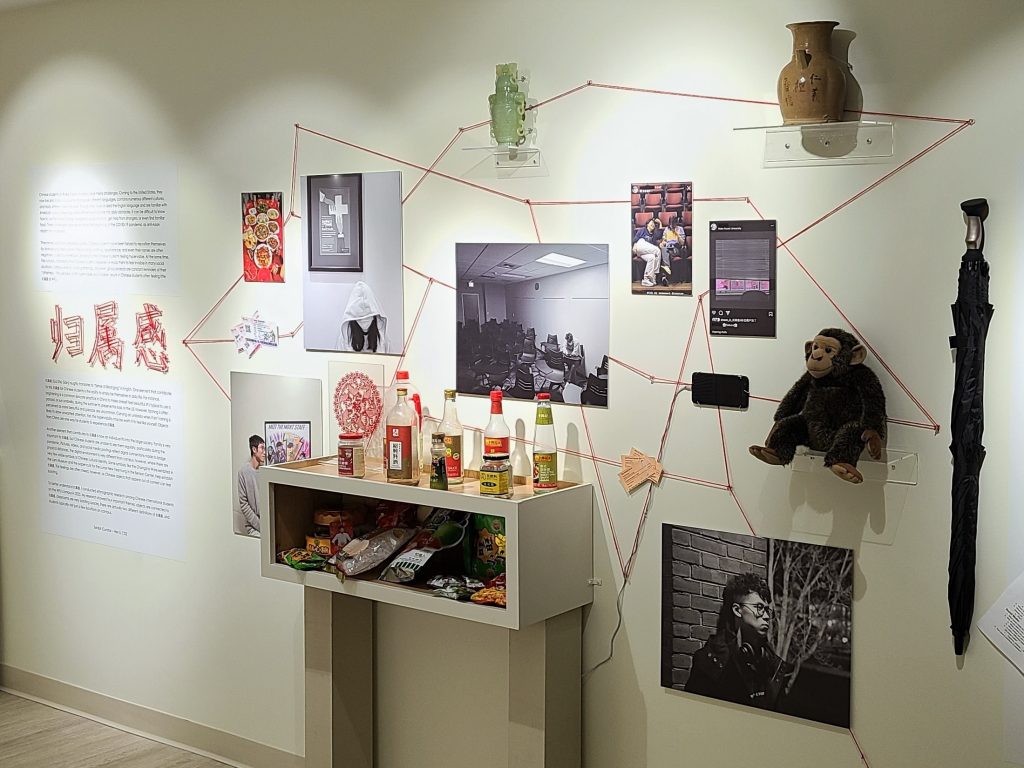 The Lam Museum's newest exhibit, Guī Shù Gǎn: Between Belonging and Isolation in the WFU Chinese Community, was curated by senior sociology major Hex Li ('22). 归属感 (Guī Shù Gǎn) roughly translates to "Sense of Belonging" in English. The exhibit examines how Chinese international students at Wake Forest experience connection, belonging, and isolation, and how their experiences are shaped by daily life on campus, cultural exchanges, and the global pandemic. Hex conducted ethnographic research among Chinese international students at Wake Forest during the spring semester, focusing on the importance of objects, locations, and social media. Rather than concentrating on interpreting objects in the Museum's collection, the exhibit illustrates student research through text, everyday objects, images, and interactive experiences.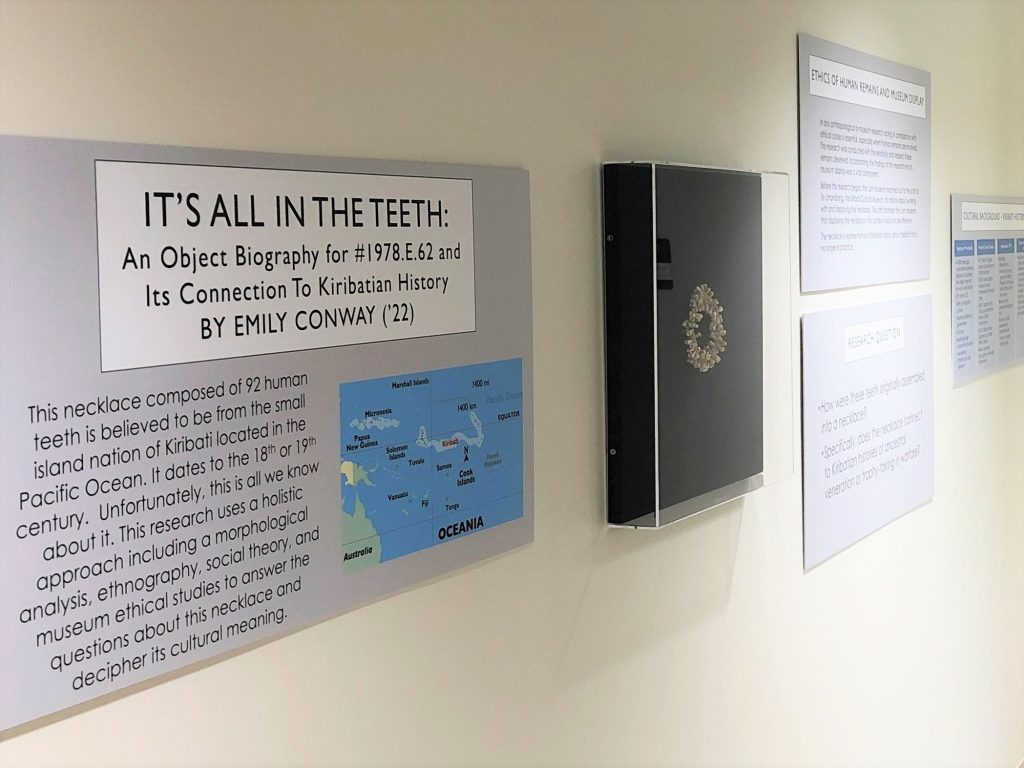 Two of the Museum's informal exhibit spaces are also showcasing Wake Forest student work this summer. Honors thesis research by senior anthropology major Emily Conway ('22) is on display in the hallway next to the staff offices. In It's All in the Teeth: An Object Biography for 1978.E.62 and Its Connection to Kiribatian History, Emily investigated a necklace from the Museum's permanent collection. The necklace of 92 human teeth is from the Pacific island nation of Kiribati, but the Museum had very little additional information about it. Emily sought to discover whether the teeth were assembled as a result of ancestor veneration or trophy-taking during warfare. She used morphological analysis, ethnography, social theory, and museum ethical studies in her research. We won't give away what she found; you'll have to come see the exhibit!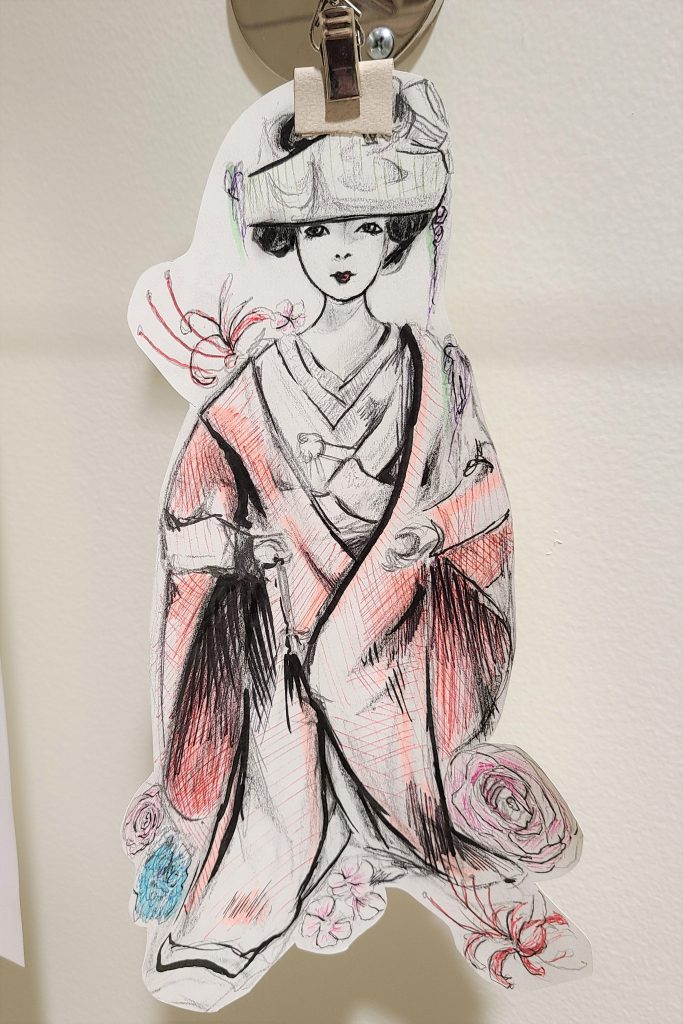 The hallway outside of our education classroom features two groups of student work for the summer. Students in two sections of the Department for the Study of Religions class Introduction to Islamic Traditions with Dr. Kimberly Wortmann created beautiful art with stencils while visiting the Museum during the spring semester. Images of the art alongside the students' commentary are on display. The hallway also features sketches from Art Department students in Leigh Ann Hallberg's Life Drawing class, who visited the Museum to draw dolls in our collections.