January 24 – March 31, 2012
The Museum of Anthropology will feature "Gazing at the Contemporary World: Japanese Photography from the 1970s to the Present," during its first ever showing in the United States, from January 24 to March 31, 2012. The traveling exhibition, which has toured the world since its inception in 2007, is co-sponsored by the Museum of Anthropology, Wake Forest University, the Japan Foundation, and the Consulate General of Japan in Atlanta.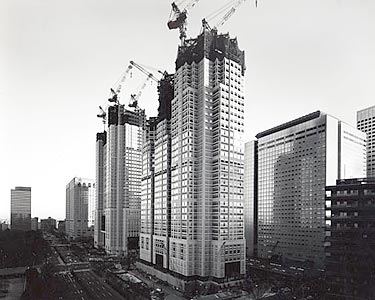 The exhibit provides an overview of the diverse photographic expression that has emerged in Japan since the 1970s. It is divided into two sections. The first, "A Changing Society," focuses on the appearance of human beings as members of society. The second, "Changing landscapes," focuses on changes in landscapes appearing in cities, suburbs, rural villages, and nature. The exhibit features text in both English and Japanese.
The decades featured in this exhibit saw many dramatic transformations: a period of rapid economic growth, the bubble economy that emerged in the late 1980s and the long economic stagnation of the 1990s that followed, the development of a high-level consumer culture, the information revolution, the growing concentration of population in cities, and the loss of traditional communities, especially in rural areas. However, these photographers who looked seriously at the present age in Japan reveal something more than the social changes defined in these summary explanations. The photographs capture an atmosphere of the times that can never be fully described in words. The images showcased in this exhibit make this unique atmosphere accessible even to people who are unfamiliar with contemporary Japanese culture. A little time and imagination can transport the viewer halfway around the world to a society that is both remarkably similar to and distinctly different from our own.